In our previous article we explored Australia's popularity in Japan and the strong positive perception Japanese consumers have of Australia and its lifestyle. Their associations included factors such as 'wildlife and nature', 'safety and security' as well as 'good food and wine'. Australian brands entering into the Japanese market should leverage these associations by building a 'lifestyle' around their brand, essentially creating a brand image that communicates 'from Australia'.
So how does this come to life? Before we delve into any Australian  specific examples, we will first examine how other brands in Japan successfully built a lifestyle around their products.
Sekai no Kitchen Kara
'Seikai no Kitchen Kara' directly translated as 'From the World's Kitchen' is a popular beverage line in Japan, produced by the manufacturer Kirin. The product line includes a variety of soft drinks, each inspired by a traditional drink popular in households found around the world.
Kirin successfully uses storytelling in their advertising to provide insight into how the drink is made in the country of origin as well as its cultural significance. This is communicated in their video advertisements as well as through a dedicated product page on the Kirin website. Kirin successfully communicates the emotional value of the product, allowing consumers to have a taste of a new 'culture' through this beverage.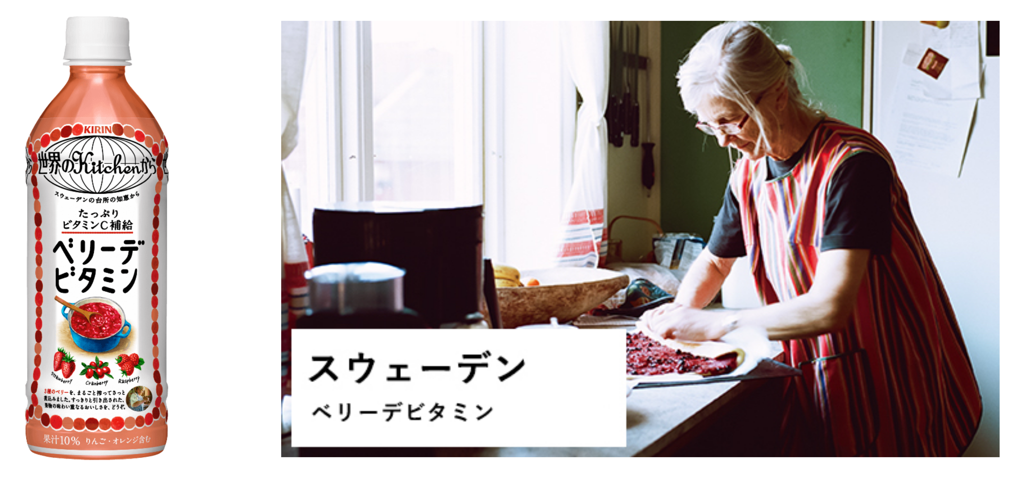 For example, the 'Berry Devitamin' drink is a berry drink taking inspiration from a traditional Swedish beverage. With a very long winter season, families in Sweden often gather together to enjoy drinks made from berry 'syrup'. Harvested in summer, they are stored carefully to be used in winter as a good source of vitamins. Kirin successfully associates the beverage to Sweden's rich culture and long-lasting tradition of syrup-making as well as its strong family values.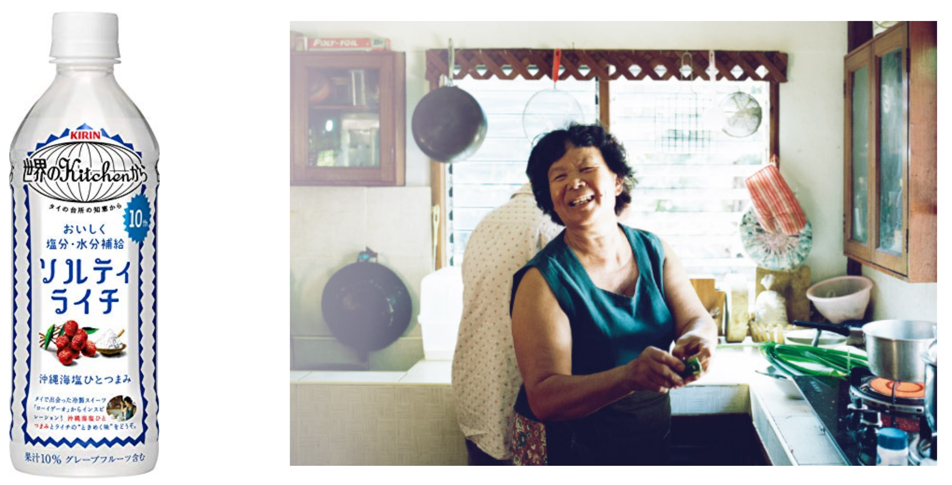 Additionally, the drink 'Salty Lychee' is inspired by Thai culture. The story focuses on a Thai mother who spends her time pickling fruits for her family so that they can enjoy refreshing desserts, perfect for the hot and humid summer climate. This drink thus evokes an association with Summer and the heart-warming Thai culture of pickling fruit desserts for family. 
Kirin effectively associates each product with a country's culture and tradition, communicating an engaging story that resonates with consumers. By incorporating storytelling in the branding of their products, they have successfully differentiated themselves from regular, mainstream soft drink beverages within the Japanese market.
Australian brands entering the Japanese market should look to apply this strategy to their brands. Think of a way you can communicate a lifestyle or story around your brand that is distinctively 'Australian.'
Look out for our next article which will focus on Australian case studies that have successfully incorporated this strategy.