Sydney, 23rd May 2023 – doq, a provider of cross-cultural marketing services to Japanese and Australian businesses and organisations, is delighted to announce the establishment of a strategic alliance with Transformation Partners, a renowned consultancy founded by Orri Helgason, an esteemed Icelandic entrepreneur and former Head of Business Transformation at Hyper Island Asia.
Yoshinori Sakuno, Group Managing Director of doq, Orri Helgason, founder of Transformation Partners, and Prof. Jonathan Briggs, an esteemed partner at Transformation Partners, will assume pivotal roles within this strategic alliance. Together, they will leverage their extensive experience and knowledge to drive innovation, facilitate effective communication, and deliver exceptional results for clients across industries.
Founded in Sydney in 2009, doq has collaborated with numerous Japanese companies and organisations, assisting them with their marketing efforts in the Australian market. By developing tailored marketing strategies that align with the unique characteristics of the local target market and leveraging the cultural and service attributes developed in their respective home countries, doq has emerged as an expert in "cross-cultural marketing." The firm's strength lies in optimising strategies by harnessing the potential of its diverse team.
Transformation Partners is a highly regarded consultancy firm committed to assisting companies in navigating the ever-evolving realm of transformation. Established by Orri Helgason, an respected authority in the field, Transformation Partners possesses extensive proficiency in transformation around culture and technology. As a trusted collaborator, Transformation Partners provides strategic perspectives, practical counsel, and customised services to enable businesses to effectively navigate the intricacies of transformation.
In light of the rapid technological advancements and consequential shifts in consumer behavior within the current global context, doq and Transformation Partners have joined forces to offer services that foster digital transformation in companies and organisations. Additionally, they aim to encourage "cross-cultural transformation" within organisations that possess the ability to thrive in a globally diverse marketplace.
As part of this partnership, doq and Jonathan Briggs from Transformation Partners recently co-hosted an event with the AJBCC (Australia Japan Business Co-operation Committee), and UNSW (the University of New South Wales). The event, held on Monday, 22nd May 2023, focused on the theme of " AI and a New Urgency for Digital Transformation." Jonathan delivered a presentation highlighting the evolving role of AI in digital transformation, how businesses can leverage AI to achieve greater success in the digital world, and the implications for Australia and Japan.
In reference to the partnership, Yoshinori Sakuno, doq Group Managing Director, commented, "We are thrilled to join forces with Transformation Partners to offer comprehensive solutions that address the challenges of the digital era." Jonathan Briggs from Transformation Partners added, "This strategic alliance presents an exciting opportunity to leverage our expertise in digital transformation and drive meaningful change for businesses in Australia and Japan."
The two companies will collaborate to develop a specific service for cross-cultural transformation for Japanese companies and organisations.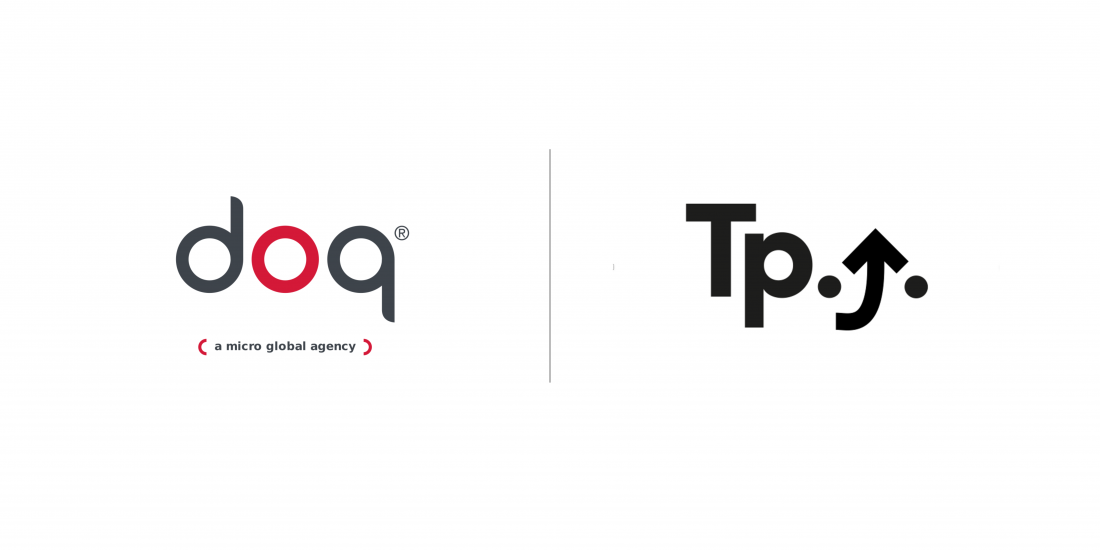 About doq Pty Ltd
doq® is a cross cultural integrated marketing agency in Sydney and Tokyo. We specialise in exporting marketing services to Japanese organisations interested in entering the Australian, New Zealand and Asia-Pacific markets. doq® also supports Australian companies' ventures into Japan through providing marketing services. In both situations, doq® leverages its cross-cultural expertise and bilingual skills to appropriately adapt and tailor solutions to the respective market.
https://thedoq.com/en/
About Transformation Partners
Transformation Partners is a consultancy firm dedicated to helping companies navigate the digital transformation landscape. With expertise in multimedia, e-commerce, and mobile technology, Transformation Partners empowers organizations to embrace digital innovations and thrive in the digital age. From the team that designed & led the Culture and Digital Mindset Transformation at the DBS, several times rated as the World's Best Bank and World's Best Digital Bank. And whom have since gone to design, deliver and support transformation journeys at dozens of other companies in many diverse industries.
https://transformationpartners.co/