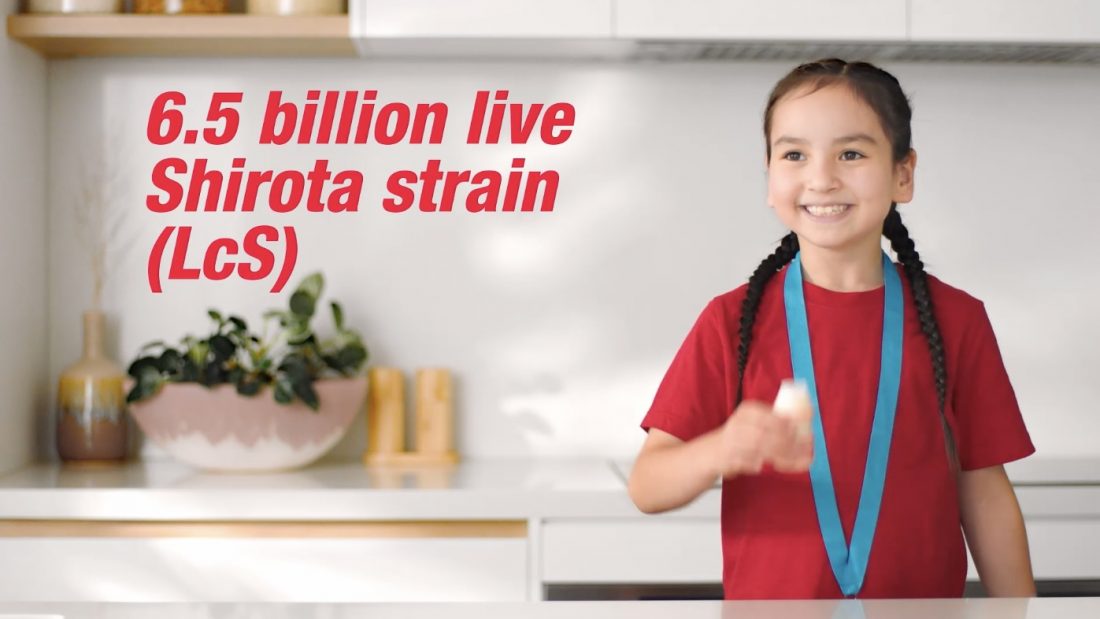 Consistently, doq was in part of producing Yakult Australia's 2023 commercial films, building on our long-standing partnership.
Our intestines are home to about 100 trillion bacteria in about 1,000 different species. Some of these bacteria are potentially harmful to our health, whereas others are neutral and helpful in maintaining and improving our health (Intestinal Microbiota). Drinking Yakult with its unique beneficial bacteria LcS every day helps to increase the number of beneficial bacteria and maintain a healthy intestinal balance.
In an effort to convey this message to mum communities, who represent the primary consumers of everyday goods, and to forge a deeper connection with the brand, doq has ingeniously woven a heartwarming and light-hearted family scene into our video with Yakult Team. The storyline features a child seated at home, playfully mimicking the gestures and line, 'I'll have the usual thanks,' as an adult might request a drink at a bar. This endearing portrayal encourages people to embrace the daily ritual of drinking Yakult for a balanced and healthy digestive system.
Our commercial is available across various platforms, including 9Now, the on-demand service of Australia's leading television channel Nine, YouTube, Facebook, and Instagram.
We've also created an exciting promotional video for Kikkoman Australia's brand-new MAKOTO product range.
In a culturally diverse nation like Australia, there's a delightful opportunity to explore a wide array of cuisines in the comfort of our own homes. The rise in popularity of gluten-free, vegetarian, vegan, and plant-based cooking is a testament to this culinary adventure.
Kikkoman's MAKOTO series, comprising gluten-free seasonings, offers an authentic taste of Japan. Three exquisite new products, set to launch in 2023 – Gyoza Dumpling Dipping Sauce, Dashi Tsuyu Japanese Soup Base, and Sushi Sashimi Soy Sauce – take centre stage in our promotional video.
We've crafted both a comprehensive version for buyers and a concise one for consumers, incorporating the Ukiyo-e style visuals that adorn the product packaging. These fantastic items are now readily available in leading Australian supermarkets, ready to elevate your culinary experience."