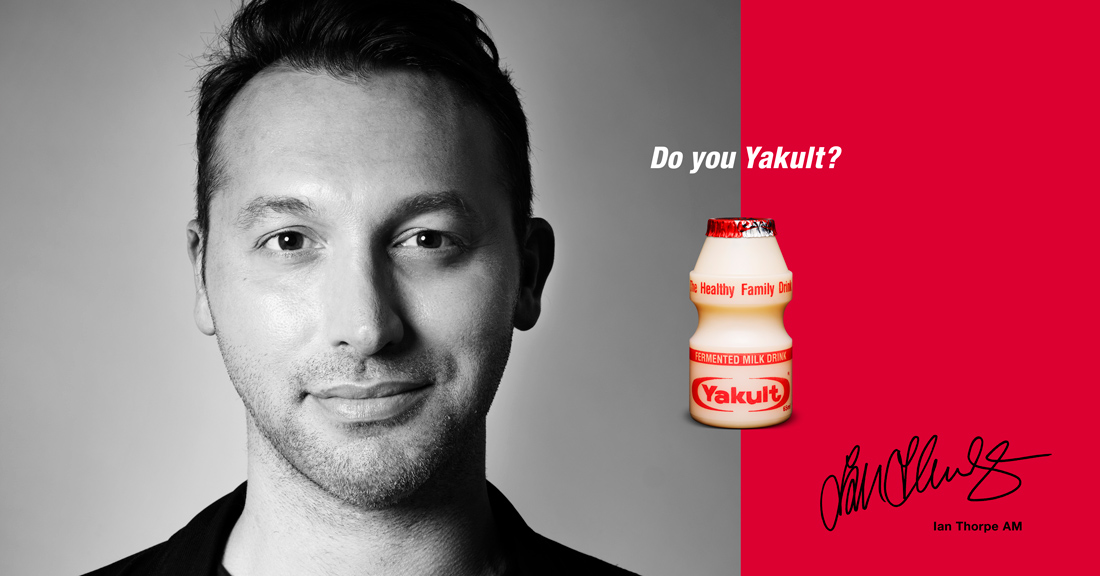 doq® implemented a brand refresh via a bold visual design and new slogan "Do you Yakult?", paired with a warm and informative tone of voice.

To maintain brand awareness and signal a brand refresh with new ambassador Ian Thorpe, two types of TV Commercials were aired over 1,500 times in January/February 2020 across all metropolitan cities in Australia and all free-to-air channels in New Zealand.
A dedicated micro-site was created as an interactive space that positioned Yakult with an aesthetic online presence that was both digitally forward and informative. This provided short-form communication to educate the community about gut health.

Social media has also been leveraged through collaborations with online mother's communities to develop content that is informative and practically applicable. In addition, the multi-lingualisation of Yakult's web site have been executed to better service the Asian-Australian markets.

The impact of the refreshed communication design is tangible through the 110% increase in visitors to their official web page between January 2020 and May 2020, and a further 315% increase in Instagram following and 2,751% increase in Facebook following.